Girl Squads: Why You Need Them In Real Life and In Romance Novels
Anyone who reads my twitter feed knows how much I love and value my Romancelandia posse. My squad is pretty exceptional, if I do say so myself. I've often said that the Romance community is made up of the smartest, kindest, most generous, savvy, and bad-ass women in the world. I stand by that statement and consider myself lucky every day to be part of the community.
In my personal life, my girlfriends are invaluable. They are the ones I talk to when I'm having a bad day and need to be talked off the ledge, and the ones I go to when I have good news and need someone to squee with. They get me. They accept me, hot mess and all. They cheer me on when I have a good writing day, and yell at me to keep my butt glued in the chair when I'm struggling.
But it doesn't just apply to writing. My friends have gotten me through some of the toughest periods of my life. When I've suffered setbacks, loss, they held me together. When my father passed away two and a half years ago after a long illness, my friends held me together and showered me with love and support. They were there with me every step of the way. They put up with long emails where I poured out all my angst, fears, and frustrations, they let me vent and let off steam. They sent me books, saved my sanity, celebrated every time we got good news from the doctor. They prayed for my family, and put us in their church prayer lists. They let me cry on the phone for an hour when I got the news he'd passed. They took me out to dinner for my birthday in NYC after I got back to the U.S. from the funeral, ordered a bottle of wine, and let me spew all the F-bombs as I got it out of my system. They did it all without judging me. And for that I will be eternally grateful. I firmly believe that a good circle of girlfriends can get you through ANYTHING.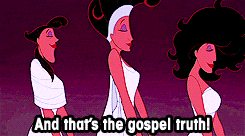 Some of you may have seen from my twitter stream and previous blog posts that I've been focusing on my heath this year. Their encouragement helps keep me motivated and accountable and gives me the push I need on the days I seriously don't feel like putting on the workout gear and booting up the Zumba videos. (Special shout out to Adele Buck who provides the Pavlov conditioning by administering pats and bunny gifs whenever I report back after a workout).
I love my friends and I don't know what I would do without them. They keep me sane.
So, suffice it to say, I love seeing strong friendships in romance too. In romance, we obviously focus on the core romantic relationship, but I believe other kinds of love, and other types of relationships are just as important and worthy of mention.
This is why I love romances that also emphasize the importance of female friendships. That's the reason why my As She Likes It series centers around three female best friends in Regency London. The friendship that develops between Sheridan, Juliet, and El throughout the trilogy plays a key role in each book. They show each other unconditional acceptance and have each other's backs. They tease and have fun, are there through thick and thin. Just like my friends have been for me, and I hope I have done my part to be there for them as well.
Similarly, for my novella project, the heroine Cecily also relies on her best friend Adrienne when she visits her family for the holidays. And when her heart gets broken, Adrienne is there with the tissues, Netflix, and ice cream. Just like any good girlfriend would.
Now that I think about it, my favorite authors also write about strong female friendships, and highlight them in the books. The ladies of Tessa Dare's Spindle Cove, LLG's Little Russell St., LK's Wallflowers, and Pamela Clare's I-Team to name but a few. Nora's Key Trilogy is another perfect example. I would also be remiss if I didn't mention Sarah MacLean's Talbot sisters (the Soiled S's). Julie James's heroines all tend to have friends who play key roles in the book. There are just the first few that I came up with off the top of my head. I'm sure I could list dozens more if I had more time.
I can only hope that I do justice to the importance of friendships in my books. Like I said, I can't do without mine, so I see no reason why my heroines should do without theirs. Let's talk more about your favorite friendships in romance, but for now the Golden Girls sums it up for all of us: