10 Random Things You May Not Know About Me
So it occurs to me that this may be a good time for all you readers of the blog to get to know me a little better. So without any further ado, here are 10 random factoids about moi:
1. I went to one of the biggest football schools in the country (PSU) but didn't go to a single game the entire four years I was there. I am just not a #sportsball person. I always get the side eye when I tell people this. Either that, or they look at me like I'd just killed their puppy. However, on Family Day freshman year, my roommate's dad tried to sit me down and explain the fundamentals of the game. Needless to say, it didn't stick.
2. I am the only person in my family who graduated kindergarten twice. One in Taiwan, and once here in the U.S.
3. My tastes in movies, TV, music are pretty eclectic. I love period dramas, James Bond movies, Tom and Jerry cartoons, The West Wing, opera, Bon Jovi, Josh Groban, etc.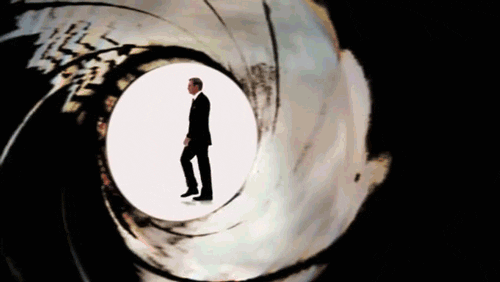 4. Speaking of music, I took piano lessons for almost ten years. Unfortunately I've gotten rusty as I haven't touched a keyboard in years. And I love musicals. The first one I ever saw on stage was 1776 on Broadway when I was in 8th grade on a field trip. And I played a nun in the nun's chorus in my high school's production of The Sound of Music my junior year.
5. I first discovered romance when I was 13, and walked by the romance section and wondered who this Nora Roberts was who was talking up all the shelf space. I opened one of her MacGregor books and have been hooked ever since. I even got to visit Inn Boonsboro and stay in the Elizabeth and Darcy room four years ago. Here's a picture of me meeting her for the first time at the Berkley signing at RWA 2012 in Anaheim. Yes I was a fangirly mess.
6. I once got lost and was almost stranded in Córdoba, Spain. I was there on a study abroad trip the summer after my freshman year of high school. Our chaperones gave us two hours to explore, and we were given strict instructions not to go off alone, but of course I did. So I was running around the shops in Córdoba, asking shopkeepers for directions with minimal Spanish. Luckily, I made it to the bus and rendezvous point with fifteen minutes to spare. To this day, Spain is still one of my favorite places on earth.
7. I "started" my writing career back in high school by writing West Wing fanfic back in the day. I was a politics junkie (still am and majored in poli sci in undergrad) but I was definitely watching it for the romance. I was team #joshanddonna all the way.
8. I love food. My dad liked to joke that I don't eat to live, I live to eat. Or as he put it "Life for eating!" But it's true. My favorite food is seafood, and I live in fear of ever developing a shellfish allergy. Pray for me, y'all.
9. I was an intern for a PA State Representative from Philadelphia for several summers and then worked for her as a legislative assistant, and boy do I have some stories. I also got to travel with her on numerous occasions to Harrisburg when the House was in session. Ask me one time about how I got to sit on the floor of the House (the room is GORGEOUS) and actually watch legislators debate ink. Yes, INK.
10. My first semester of college, I got invited to a house party one of my professors threw. It was something he did every semester and he invited students he'd befriended and gotten to know well, as well as the TAs, former students, etc. I did my first ever tequila shot that night.
So there you have it! Hope you had fun with these stories and gotten to know me just a little better.