A Writing Update and Musings on the Writing Process
So, ever since I came back from RWA, I've been busy with writing. I pitched in Orlando and got two agent requests so am polishing up the Book 1 in my As She Likes It series to send to them ASAP. The 50 pages are currently with my CPs, and I am battling the godawful query letter. I also am halfway through a first draft of Book 2, When the Duke Met His Match, and I am eager to get back to Juliet and Sebastian's story!
But, I am also working on a Secret Project novella that I'm not ready to reveal yet. But I am super excited about it, and got great feedback on it at RWA and the outlook seems positive. So stay tuned for updates!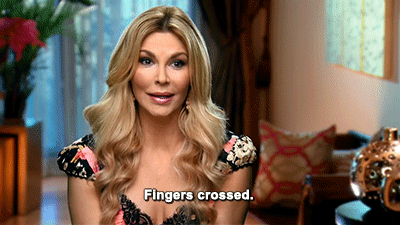 I started the novella at the beginning of June, and it's on track to be finished by next week. That is about 30k in a little over two months. That is virtually unheard of for me. Usually it's like pulling teeth for me to get 500 words a day, but with this novella, I'm writing 1k to 1.5k a day. That's double, triple my usual output. The story is pouring out and I don't know what weird juju is at work, but I'm rolling with it as long as it lasts.
I have been having so much fun with this story, and it feels like it's all clicking, the characters, the plots, the craft elements I've been learning and reading and observing for years. This is where attending the RWA conference and workshops come in handy. All the advice about character interactions, dialogue, conflict, GMC, recognizing and developing your voice, honing your editor/agent pitch, coming up with the right high concept hook.
I pitched When Good Earls Go Bad two years ago at RWA 2015 in NYC and the agent rejected me. I pitched the same book/series two years later and both agents expressed interest and wanted to see it. The difference was, I had grown as a writer in those two years, I had the time to understand what my books were about, and that time has allowed me to absorb all those lessons and have it come together.
One agent (the one involved with the Secret Project) also really loved the pitch I put together for the novella, and seemed really receptive to all the details.
I think the turning point for me was the Avon Fanlit contest in 2015. That was the first time I had actual firm deadlines to meet, and really subject myself to the feedback from the Avon Author mentors and Avon Editors, and the fellow Fanlit contestants. I received good feedback, and it really gave me the confidence boost I needed to keep going. It also put me in touch with a great group of fellow writers, including my CP Liana De La Rosa (check out her debut at the end of September!)
Part of me was really beating myself up because I joined RWA in 2011, and it took me six years to get my act together, have a completed and workable manuscript/series idea, and really know what I was doing. For years, I felt like a complete fraud and impostor, certain that everyone around me was thinking "Why is she here? She has no idea what she's doing, why is she here at Conference wasting everyone's time?"
But that's not how Romancelandia works. From the beginning, the emphasis in the workshops is "There is no right or wrong way to go about the writing process or your career. I'm sharing what works for me, but find what works for you. Whatever leads to words on the page and a completed book is the right way. " Or as La Nora puts it
Hey, who am I to question the great Nora?
And everyone's journey is different. Mine just happens to have taken a more circuitous route. Or as Tessa Dare so generously put it when we had dinner Sat. night at RWA with blogger PJ Ausdenmore from The Romance DIsh (Shameless name drop alert!) "These things take time and you go at your own pace. You weren't ready yet. And now you are."
So to wrap up, I wouldn't be where I am without Liana, Lenora Bell, Tessa Dare, Julie James, Adele Buck, Courtney Milan, Sarah MacLean and so many other people.
My heartfelt thanks to Tessa, Julie and Courtney, who have been supportive and encouraging from the very beginning, and never wavered. They believed in me, and always kept asking how the writing was going, even when I didn't believe in myself, and would go weeks, months without writing. They are the best big sisters anyone could ever ask for and I am blessed beyond measure they have taken me under their wing. They are who I want to be when I grow up.
My debt to Liana and Lenora is enormous. They are the ones who talk me off the ledge, deal with my neurotic moments, help me plot and figure out what the hell to do next, hold me accountable, and are always there for me. I love them more than words can express. They are my cheerleaders when I need it, and kick my butt when I need it.
I call Sarah MacLean my Word Count Sherpa for a good reason. Whenever I feel tired, cranky, or just don't feel like writing, I hear her voice in the back of my head. "50 words!" Let me tell you, when S Mac tells you to drop and give her fifty words, you do what she says. Thank you Sarah!
Adele Buck always tells it like it is, and I love her for her combination of brutal honesty, no-nonsense tough love, and bunny gifs, and snark. She also did me a huge favor by taking new author photos of me at RWA and as you can see, she did a great job. Adele never lets me talk crap about myself and tells me to snap out of it when I need to. She is the best.
I am leaving dozens of other people off this list, and for that I apologize. But suffice it to say, it took a whole entire village to raise this little ole writer and I am grateful to everyone who has helped me along the way. The ethos of Romancelandia is "Don't thank me, just pay it forward." I have a lot of paying it forward to do. Romancelandia has been far kinder and more generous than I deserve, and while I may fail daily, I always strive to be worthy of those gifts and to pay it forward.